Waste Plastic Bottle Recycling Machine Line/PET Bottle Cutting, Washing, Drying Machine line/Waste plastic recycling Line
Product Detail
Product Tags
PET Bottle Recycling Washing Line
LIANDA DESIGN
>> High level of Automation,effectively reduce labor costs (especially 24hours working)
>> Special blade design, Rotary blades can be used as Stable blades after times using to save blade cost
>> All the place which contact with material is made of Stainless steel 304, to prevent the secondary contamination of PET Flakes
>> Ideal impurity removal effect
1

Water content

About 1%

2

Final PET Density

0.3g/cbm

3

Total impurity content

320ppm

PVC content

100ppm

Metal content

20ppm

PE/PP content

200ppm

4

Final PET Flake size

14-16mm or customized
①Raw Material: Mulching film/Ground film →② Pre-cutter to be short pieces →③ Sand remover to remove the sands →④ Crusher cutting with water →⑤ High speed friction washer washing&dewatering →⑥ Forced strong high speed friction washer →⑦ Double step floating washer →⑧ Film squeezing&pelletizing dryer to dry the washed film at the moisture 1-3% →⑨ Double step granulating machine line to make pellets →⑩ Package and selling the pellets
Machine Technical Parameter
Model

 

Capacity

KG/H

Installed Power

KW

Steam Use

kcal

Water Supply

m3/hr

Area Requied

L*W*H (M)

LD-500

500

185

Optional Choose

4-5

55*3.5*4.5

LD-1000

1000

315

Optional Choose

5-6

62*5*4.5

LD-2000

2000

450

Suggest Use

10-15

80*6*5

LD-3000

3000

600

80000

20-30

100*8*5.5

LD-4000

4000

800

100000

30-40

135*8*6.5

LD-5000

5000

1000

120000

40-50

135*8*6.5
>>To minimize the bottle neck breaking by reducing the rotaing speed of Label remover without affecting the label removing rate and output
>>Design of Arc Knife, the space between Rotary blades and Stable blades will be always the same to avoid breaking the PET Bottle necklace while Rotary blades and Stable blades rotating at 360 degree (The necklace is the best part in the bottle, the viscosity is the highest )
>>The blade and barrel wall are made of 10mm thick material, extending the service life of label remover by 3-4 years.. (Most in the markets are between 4-6 mm)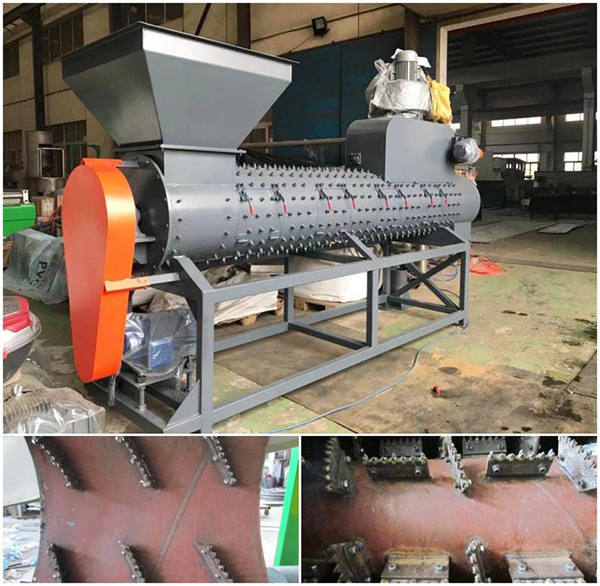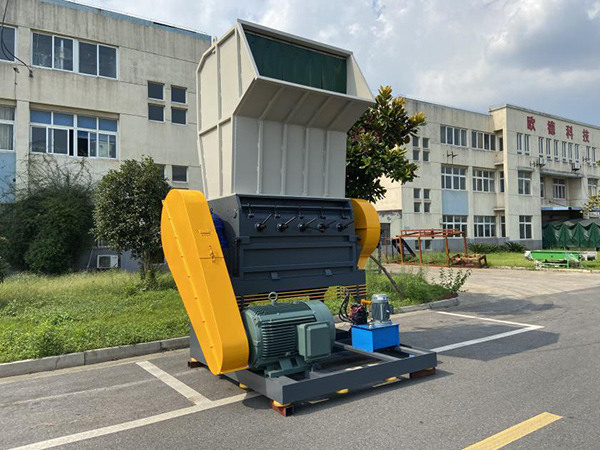 >>The knife holder structure adopts a hollow knife structure design, which can better cut hollow plastics during crushing. The output is 2 times higher than the ordinary crusher of the same model, and it is suitable for wet and dry crushing.
>>All spindles have passed strict dynamic and static balance tests to ensure the reliability of machine operation.
>>Special blade design, Rotary blades can be used as Stable blades after times using to save blade cost
High Speed Friction Washer
>>Forced cleaning the dirty on the surface of flakes
>>With the design of dirty water de-watering. To keep water clean on the next step washing processing. En-longer the water using
>>Adopt NSK bearing
>>Rotating speed 1200rpm
>>Screw blades design, uniform discharge, full friction cleaning, high water utilization rate, remove labels and other impurities.
>>Frame structure, less vibration.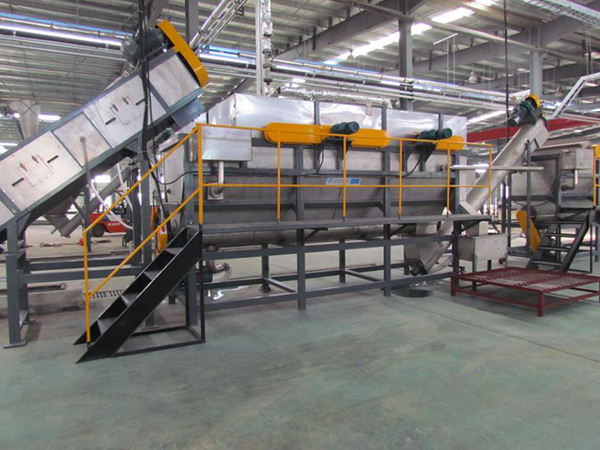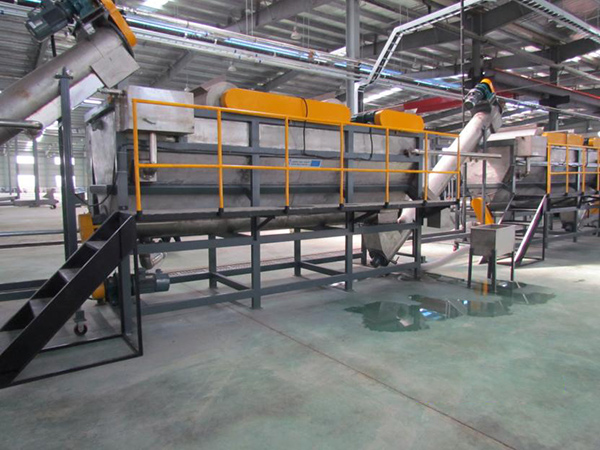 >> Removing the dust and dirty after the High speed friction washer
(Because of the property of the plastic -- PP/PE will be floating on the water; PET will be down in the water)
>> To middle PH Value
Steam Washer--Hot washing
>> With quantitative feeder for chemical detergent
>> Electrical heating and steam heating are available
>> Caustic soda concentrarion: about 1-2%
>>Use a special paddle inside to stir the flakes with water. The flakes will remain in a hot scrubber for at least 12 minutes to ensure full cleaning.
>>PH automatic detection and control system
>>Hot water can be reused with our special design, saving 15%-20% energy
>>Cap separation and collection design
>> Temperature controller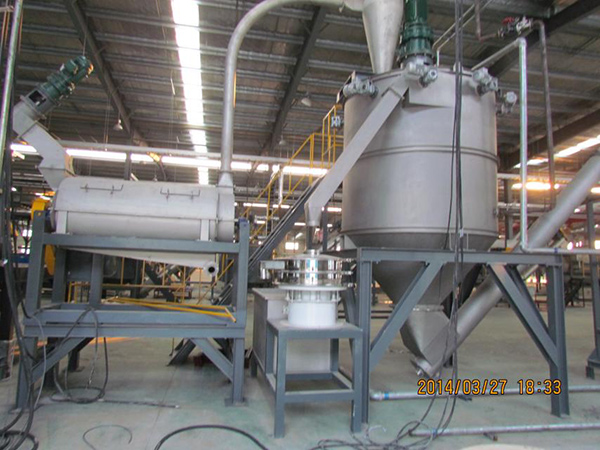 Horizontal Dewatering Machine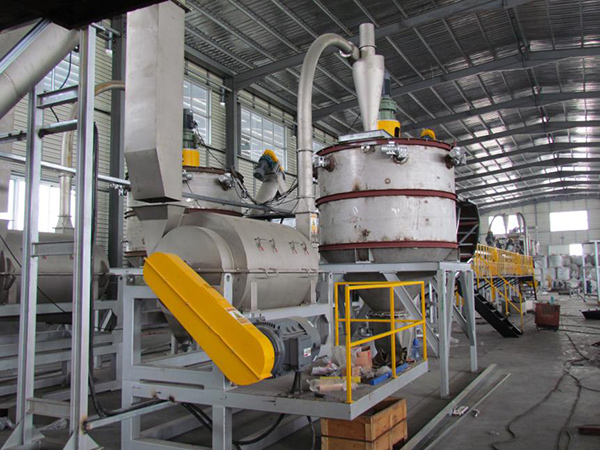 >> Final moisture can be less than 1%
>> Adopt European standard belt wheel and SKF Bearing
>>Adopt American wearing material to en-longer the working life of screw
Label Separator+ Self-lifting Packing Storage
>> to separate PP/PE Labels from PET Flake and remove plastic powder
>>Separation ensures label separation rate >99.5% and powder <1%
>>There are the Dosing machine on the top of Zigzag separator
>>Adopt self-lifting jumbo bag by hydraulic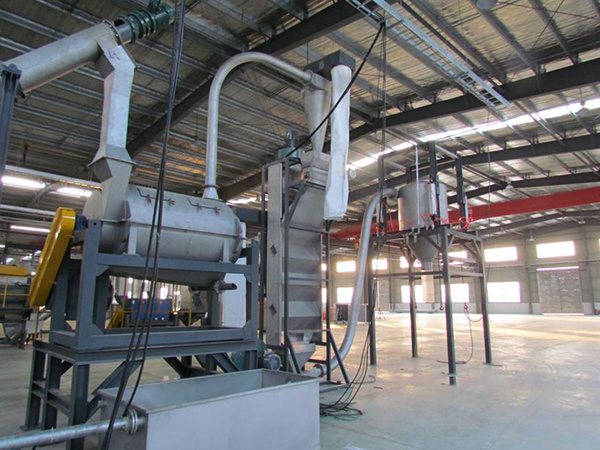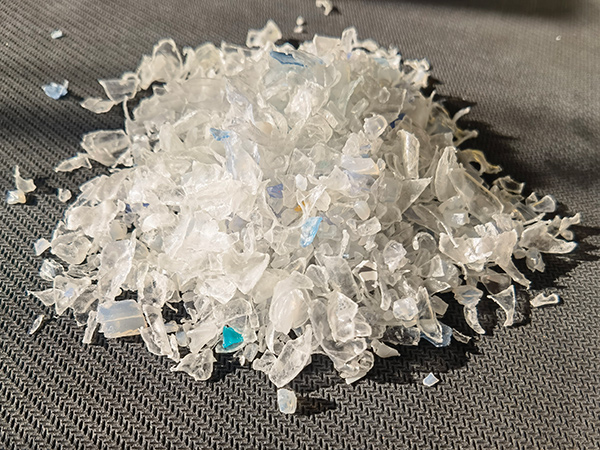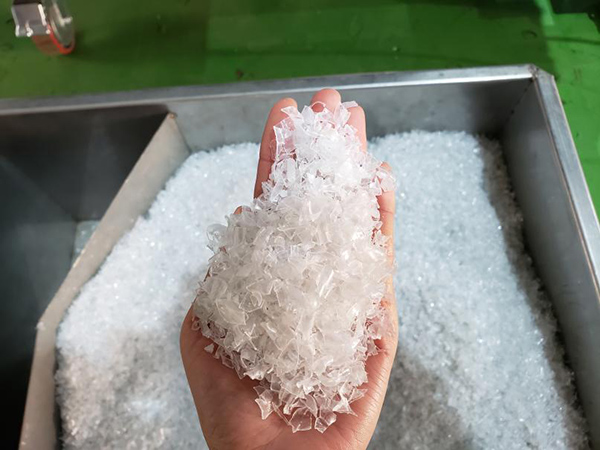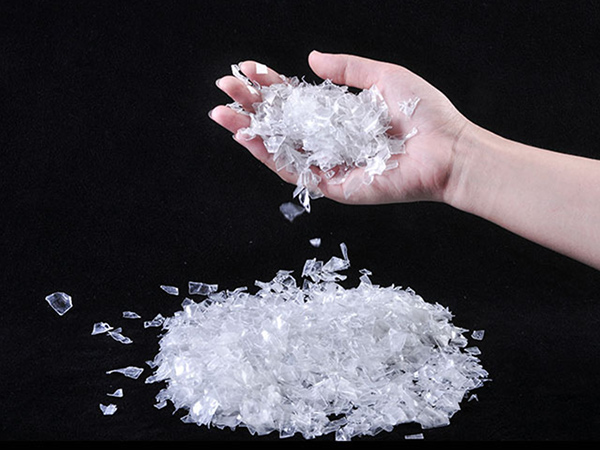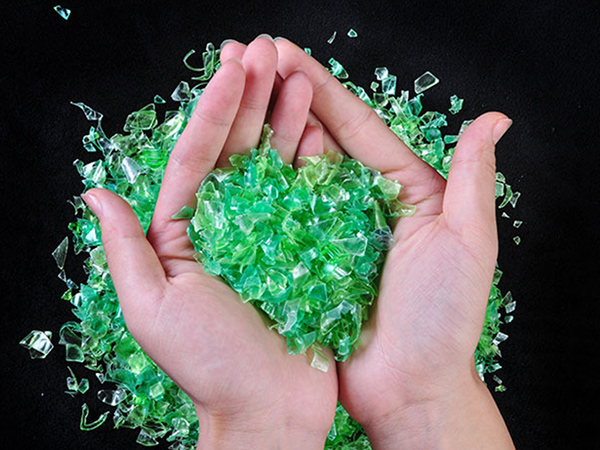 Cost Calculate For Reference
The finished bottle flakes produced by the PET bottle flake washing line are generally Blue&white bottle flake,Pure Transparent bottle flakes,and Green bottle flakes. The raw materials of the purchased plastic bottle contain some impurities, such as bottle caps, label paper, sand , Water, oil and other impurities. When purchasing, you must accurately determine the content of impurities in the raw materials, otherwise it is easy to make mistakes and cause damage to your interests. Generally speaking, for clean plastic bottle raw materials, after the PET bottle flake washing line is produced, the content of the bottle cap is 8% (the cap is made of PP and can be sold directly), and the content of the label is 3%. The content of water and oil is 3%, and the content of sand and other impurities is 3%
In the bottle flakes produced by the PET bottle flake washing line, in addition to impurities, there is also the problem of the proportion of color bottle materials. As we all know, the price of pure white flakes is the highest, followed by blue flakes and green flakes. According to the current China average level, the ratio of white, blue, and green is 7:2:1. If the ratio of blue-green bottles is too high, the sales price of finished products will decrease, which will inevitably affect the profit level.
The current bottle brick price is about RMB3000-3200, assuming a daily processing capacity of 10 tons
10 tons of bottle bricks can produce 8.3 tons of flakes, 0.8 tons of bottle caps, and 0.3 tons of label paper
Cold water blue and white film price RMB 4000-4200 per ton, bottle cap RMB 4200 per ton, label paper RMB800 per ton
Raw material cost: RMB30000-32000
Sales price: bottle flakes RMB8.3*RMB4000/4200=RMB 33200/34860
Bottle cap RMB0.8*4200=RMB3360
Trademark paper RMB0.3*800=RMB240
Gross profit per day RMB36800-30000=RMB6800 yuan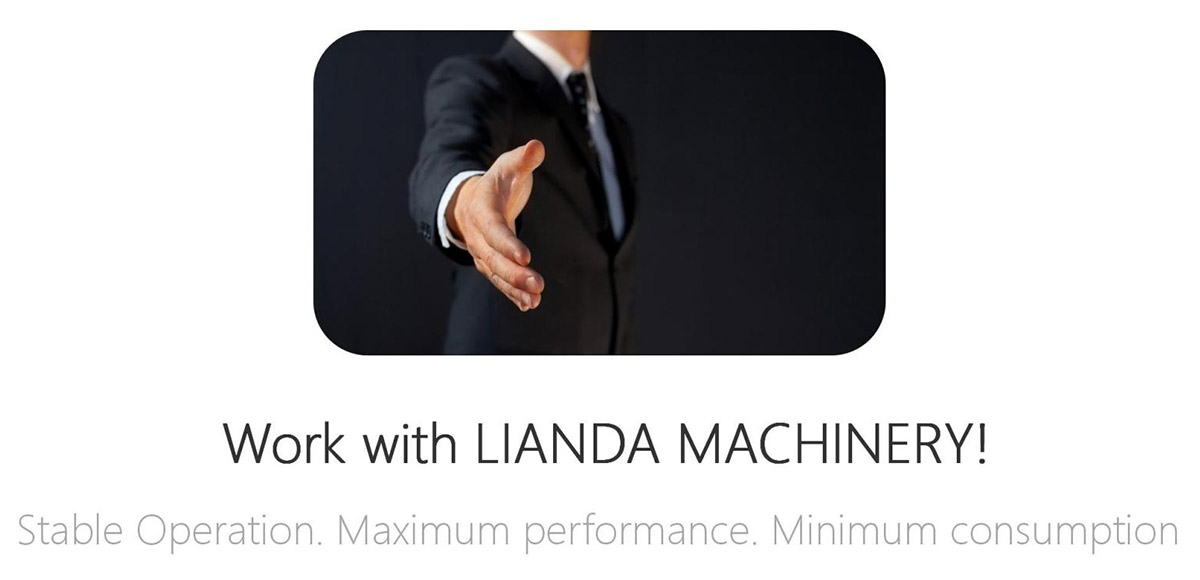 ---
Previous:
Waste plastic film recycling machine line/ Mulch film washing recycling line/ Jumbo bag cutting, washing, drying line
Next:
Automatic knife grinding machine / blade sharpening machine /Blade sharpener for sale/Industrial blade sharpener/Crusher blades sharpener
---