Film squeezing dryer/PE Film screw press dryer/ Plastic film squeezing pelletizing dryer/ PP Raffia bag squeezing dryer/ Plastic Film dryer
Product Detail
Product Tags
Plastic Film Squeezing Pelletizing Dryer
The plastic film squeezing pelletizing machine is used for drying washed films , woven bags,PP Raffia bags, PE film etc and make the washed films to be like granulates. The plastic film squeezer can work on the accordance with washing and pelletizing line with stable capacity and whole process automation to save labor cost.
The plastic film squeezer can be applied for:
■ LDPE waste film recycling and washing line
■ PE Agricultral film crushing and washing line
■ Waste PE Film recycling line
■ Ethylene ground film washing, drying and regranulating line
■ PP Woven bag/raffia bag recycling and washing line
>>Film squeezing pelletzing dryer---LIANDA Design adopts the principle of screw extrusion&dehydration.The motor drives the reducer, and the high torque of the reducer drives the spiral rotation, the soft plastic will be screw pressed during the conveying pushing process. Then The water will be removed and achieve dehydration.
>>The plastic film squeezer can remove almost 98% water from washed film efficiently. The corn part is the screw surrounded by filter screen mesh which will push the material forward under strong pressing and squeezing power,the water will filtered out fast.
>>The heating system: one is from self-friction power, another is from auxiliary electric heating. The heating system will semi-plasticied the washed film and extruded out from the mould. There are the pelletizing blades installed beside the mould,the semi-plasticied film will be cut by speed pelletizing blades. Finally the cutted pellets will be cooled by air and transmit to cyclone silo.
>>The screw barrel is made of material feeding barrel, compressing barrel and plasticized barrel. After feeding, squeezing , the film will be plasticized and cut to particle by the pelletizer which is installed besides the mold
Machine Technical parameter
Model

LDSD-270

LDSD-300

LDSD-1000

Capacity

300kg/h

500kg/h

1000kg/h

Motor power

55kw

90kw

132kw

Gearbox

Hard face gear box

Hard face gear box

Hard face gear box

Screw diameter

270mm

320mm

350mm

Screw material: 38CrMoAlA

The screw is with casting finishing.

Surface cover resistance to wear material.

Screw length

1300mm

1400mm

1560mm

Rotating speed

87rpm

87rpm

87rpm

Pelletizing motor power

3kw

4kw

5.5kw

Inverter control

Pelletizing blades Qty

3pcs

3pcs

4pcs

Final moisture

1-2%

Water Drain system

With the water drain system in the bottom
Since Film is easily to be wrapped and difficult to be de-watered, we adopt the design of variable screw distance to get
■ Uniform feeding without stuck
■ Make water removing more than 98%
■ Less energy cost
■ Easily for feeding the particle to the extruder and enlarge the capacity of the extruder
■ Stable the quality of finished particle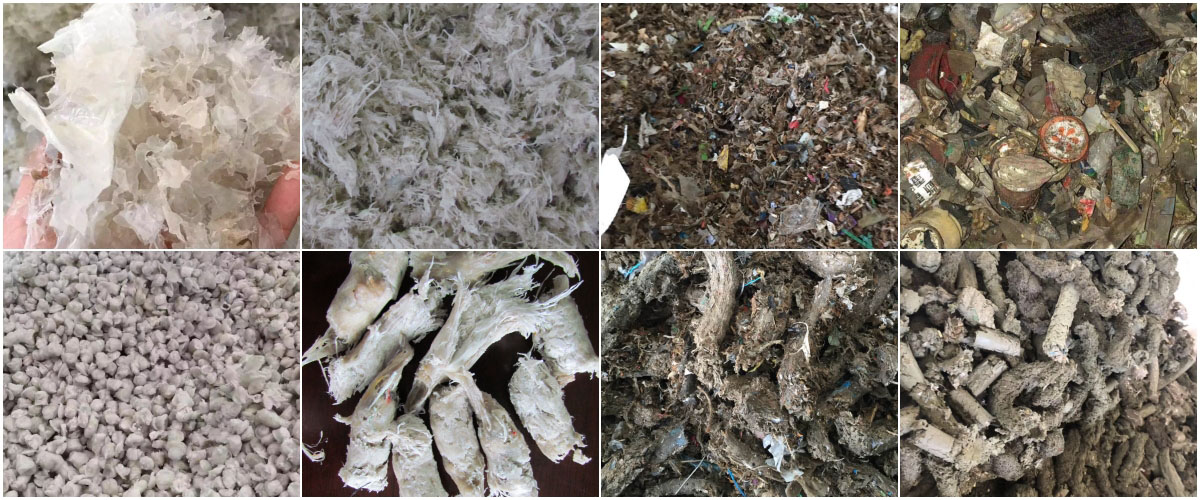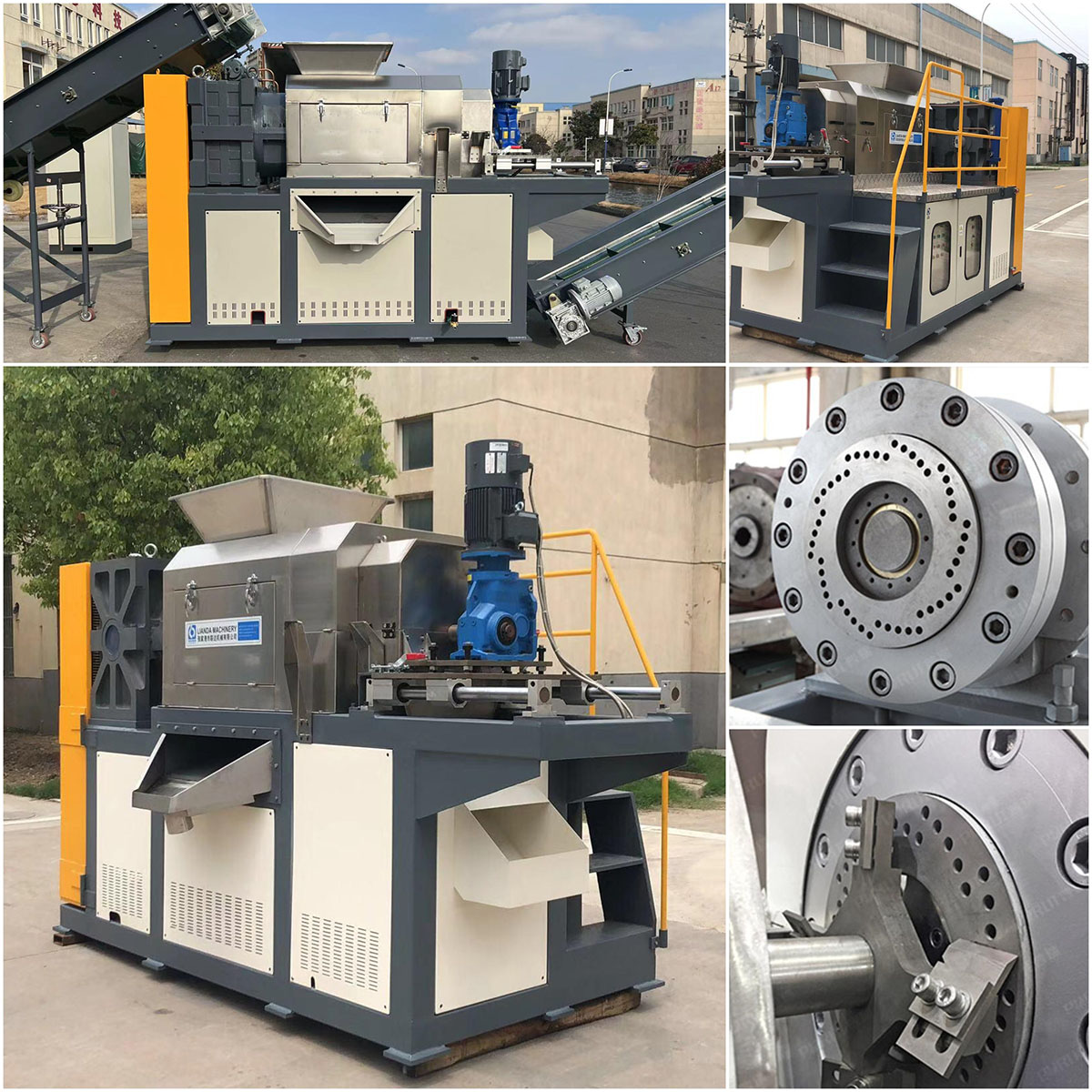 How To Ensure The Quality!
■ In order to ensure the accuracy of each part, we are equipped with a variety of professional processing equipment and we have accumulated professional processing methods over the past years.
■ Each component before assembly needs strictly control by inspecting personnel.
■ Each assembly is in charged by a master who has working experience for more than 20 years
■ After all the equipment are completed, we will connect all the machines and run the full production line to ensure the stable runnin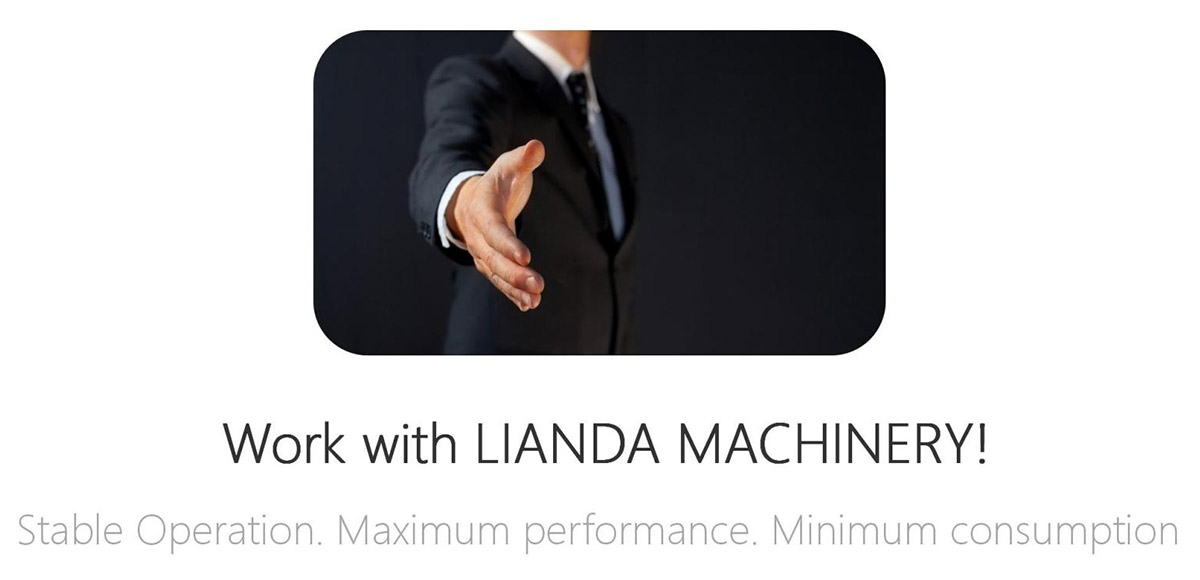 ---
Previous:
Film compacting granulating line/Shredder integrated recycling machine/PP raffia bag pelletizing line/Plastic recycling machine
Next:
Plastic PET Strap Production Line / PET Packing Belt Making Machine PET Packing Strap Production Line Strap PET Packing Strap Band Production Line
---