Infrared Crystallization Dryer for PET Preforms making
Product Detail
Product Tags
Infrared Crystallization Dryer for PET Preforms making
Solutions for the manufacturing of qualitative preforms and bottles made of PET virgin and R-PET resins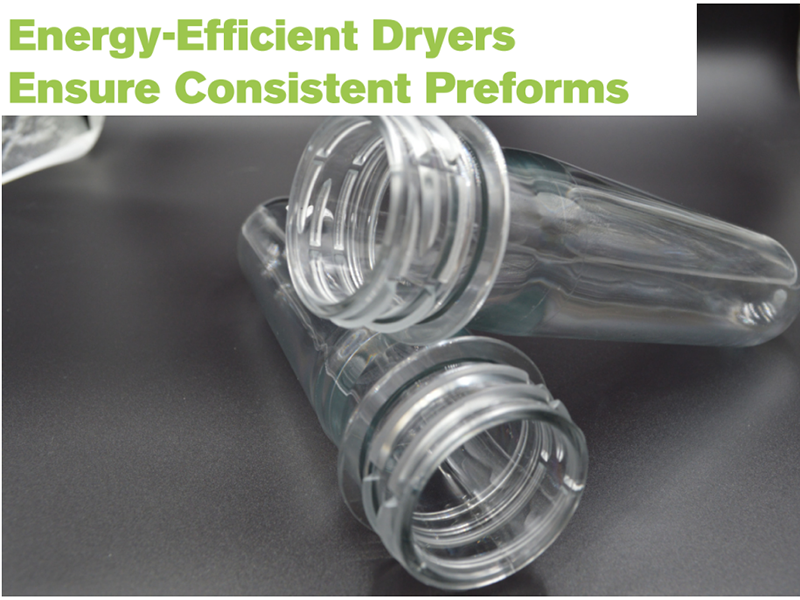 Drying is the single most important variable in PET preform processing.
If drying procedures are not meticulously followed and residual moisture remains above 0.005%(50ppm),the material will undergo a chemical change during melt processing, losing intrinsic viscosity (IV) and physical properties.
LIANDA has been working closely with resin suppliers and processors to develop equipment and procedures that can eliminate moisture-related quality issues while saving energy too.
1) Energy Consumption
Today, LIANDA IRD users are reporting energy cost as 0.06kwh/kg, without sacrificing product quality.
2) Total process visibility that the IRD system PLC controls make possible
3) To achieve 50ppm only IRD is enough by 20mins Drying&crystallization in one step
4) Widely application
IRD adopt rotary drying system--- very good mixing behaviour of the material+ Special program design (Even stick resin can be dried well and even crystallization )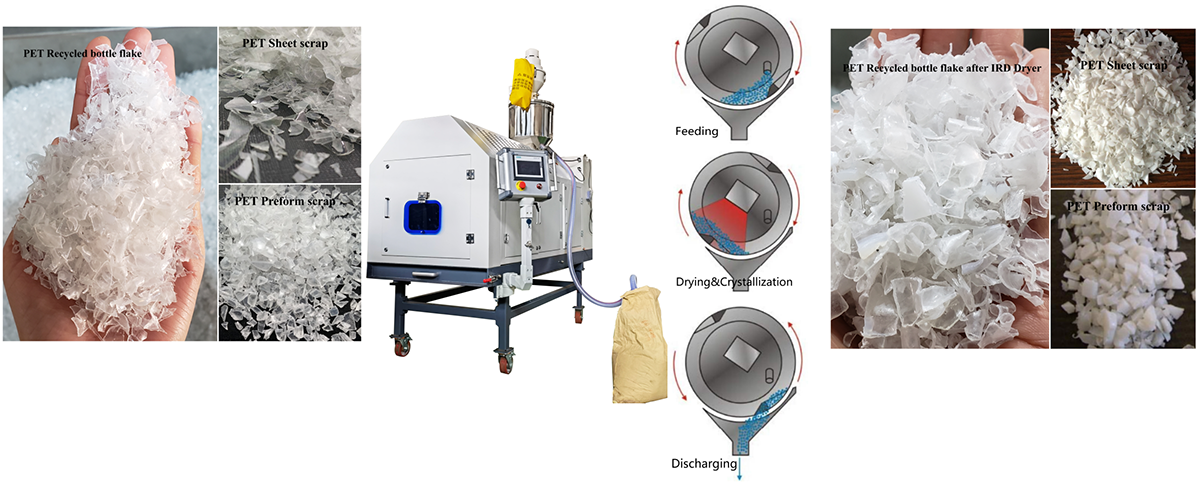 >>At first step, the only target is to heat up the material to a preset temperature.
Adopt relatively slow speed of drum rotating, the Infrared lamps power of the dryer will be at a higher level, then the plastic resin will have a fast heating till the temperature rises to the preset temperature.
>>Drying &Crystallizing step
Once the material gets to the temperature, the speed of the drum will be increased to a much higher rotating speed to avoid the clumping of the material. At the same time, the infrared lamps power will be increased again to finish the drying&crystallization. Then the drum rotating speed will be slowed down again. Normally the drying &crystallization process will be finished after 15-20mins. (The exact time depends on the property of material)
>>After finishing the drying&crystallization processing, the IR Drum will automatically discharge the material and refill the drum for the next cycle.
The automatic refilling as well as all relevant parameters for the different temperature ramps is fully integrated in the state-of-the-art Touch Screen control. Once parameters and temperature profiles are found for a specific material, theses settings can be saved as recipes in the control system.
>>Limiting the hydrolytic degradation of the viscosity.
>> Prevent increasing AA levels for materials with food contact
>> Increasing the capacity of the production line up to 50%
>>Improvement and make the product quality stable-- Equal and repeatable input moisture content of the material
Up to 60% less energy consumption than conventional drying system
Instant start-up and quicker shut down
No segregation of products with different bulk densities
Uniform crystallization
Independent temperature and drying time set
No pellets clumping & stick
Easy clean and change material
Carefully material treatment
Machine Running in Mexico for PET Preform making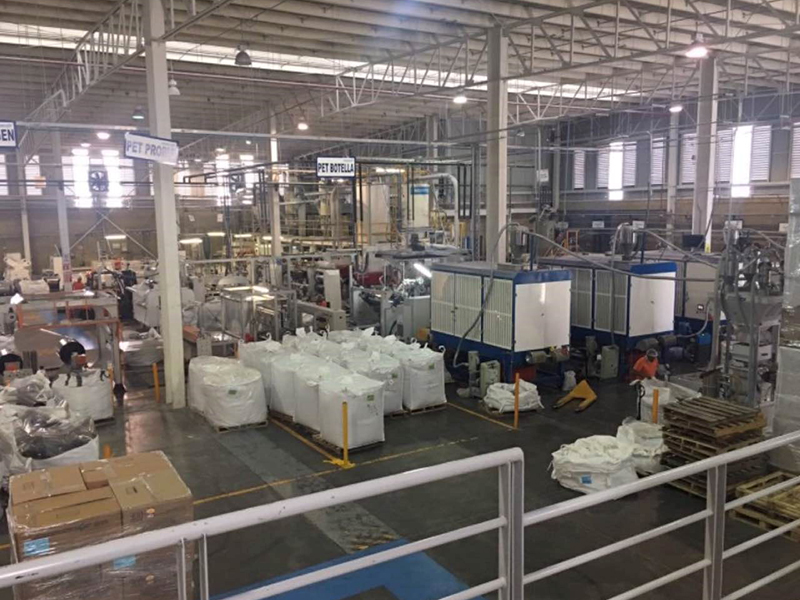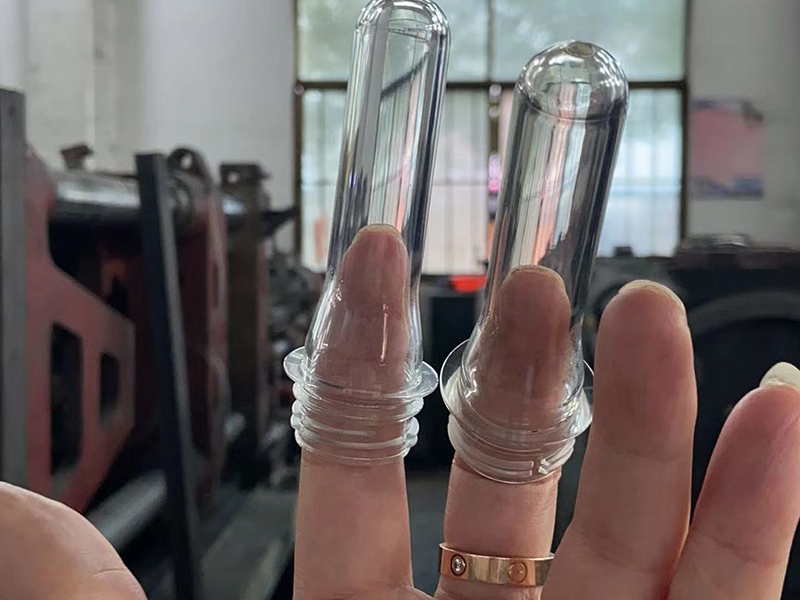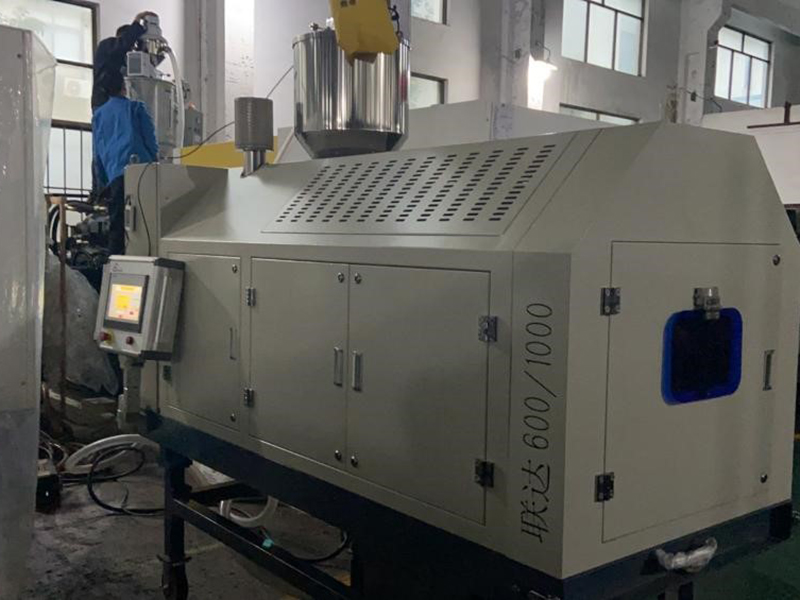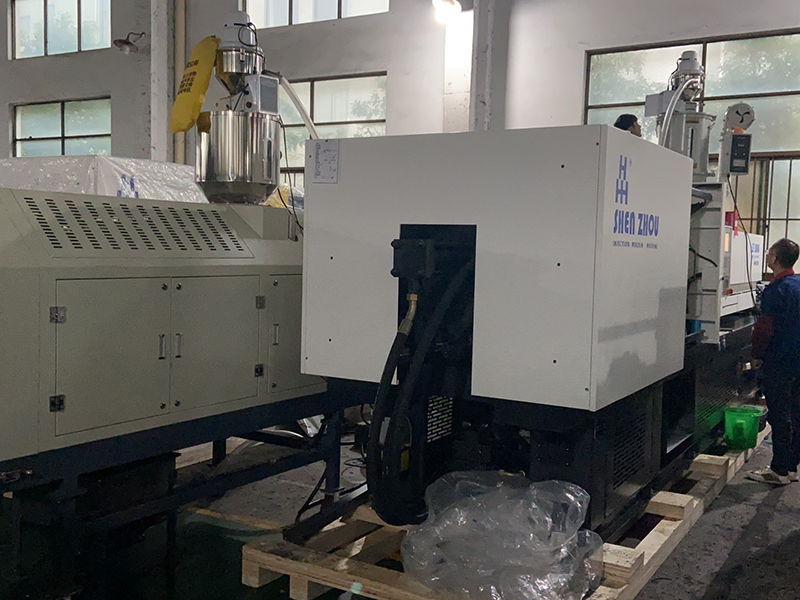 ---
Previous:
Infrared crystal dryer PET Granulation
Next:
Waste fiber shredder
---