Plastic Film Crusher/PP Jumbo bag Crusher/Plastic Crusher/ Plastic grinder/Plastic shredder
Product Detail
Product Tags
Soft plastic Crusher --- LIANDA Design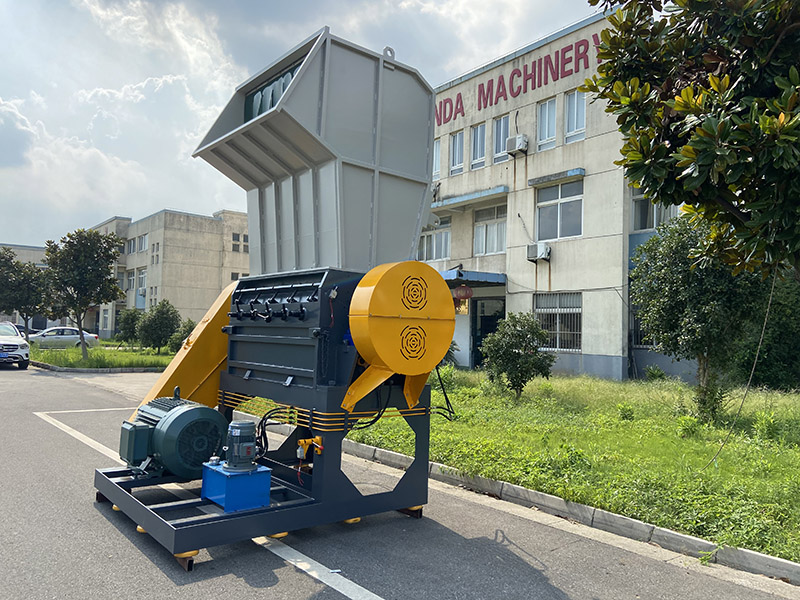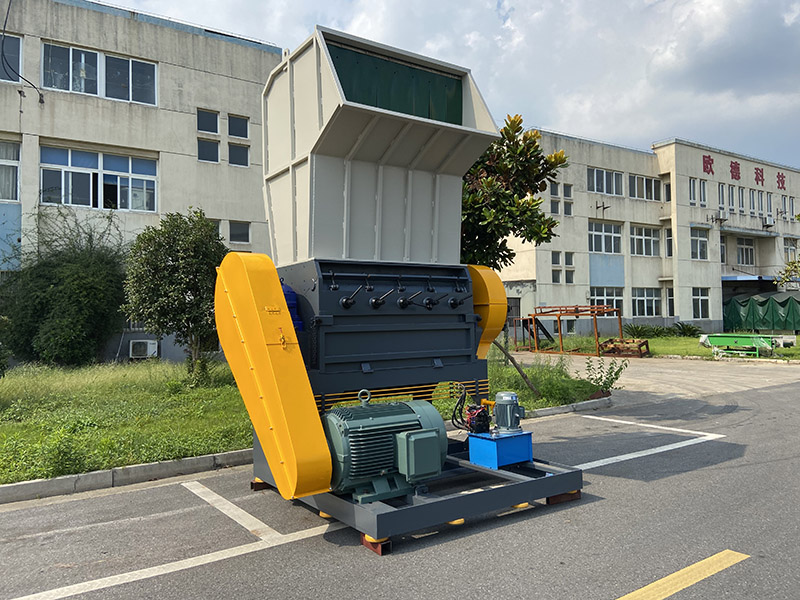 >>The LIANDA Film Granulator has been specially designed for the processing of flms,plastic bags, pp raffia bag, Jumbo bags, Cement bags etc soft plastic. It has a centrally hinged two-piece cutting chamber with a robust welded steel construction, with the upper and lower sections of the housing meeting horizontally. Reversible stable knives with double cutting edges are fitted as single elements to the lower section of the housing, allowing multiple re- sharpening and adjustment of the stator knives. There is a hinged screen cradle and hinged door for easy screen access.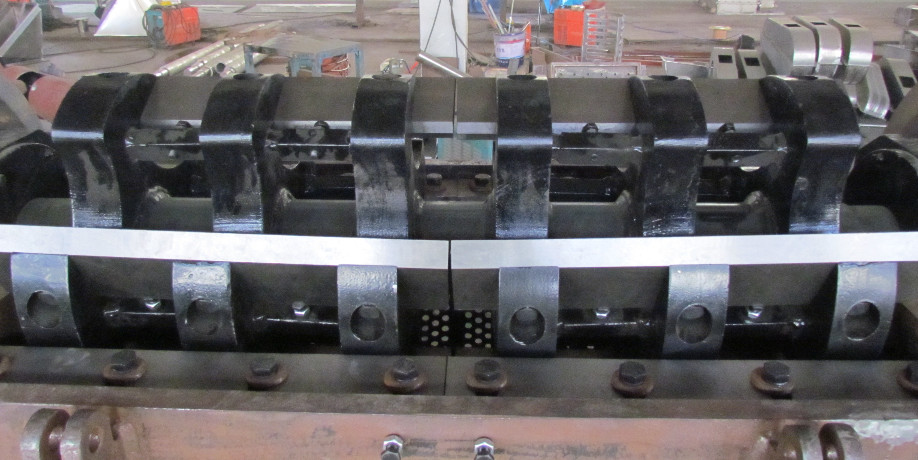 Blade Frame Design
>>The v-cut cutting geometry offers distinct advantages over other rotor designs, including higher throughput with reduced power consumption, better quality cut, and lower noise levels.
>>The  rotor configuration provides between 20-40% additional throughput in comparison to standard rotor configurations.
>>The 1-2mm distance between the screen and the blade is the guarantee for doubling the output, and the requirements for equipment processing and manufacturing are more difficult;
Charming Room
>>The design of the plastic bottle crusher is reasonable, and the body is welded with high-performance steel;
>>Adopt high-strength screws to fasten, solid structure and durable.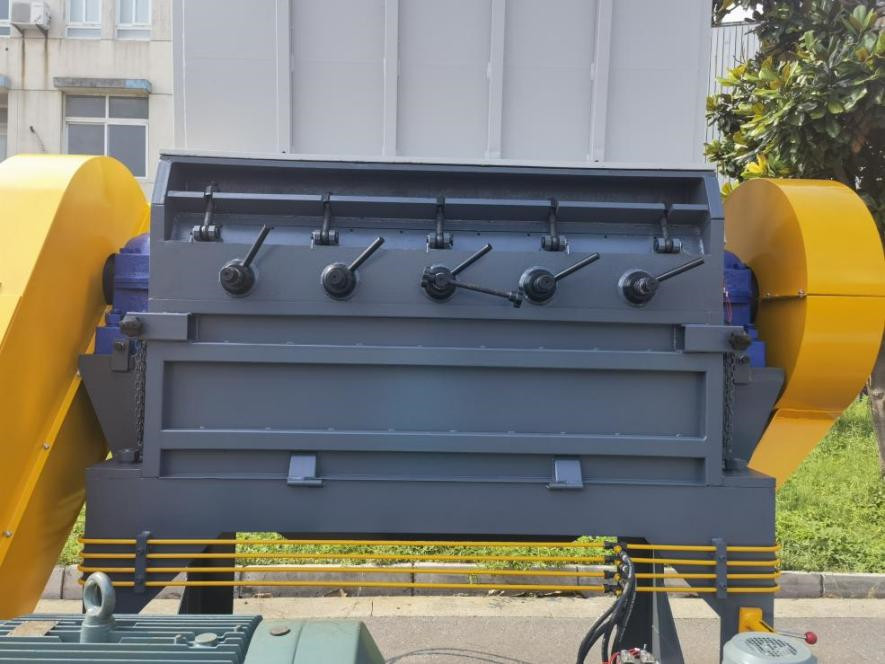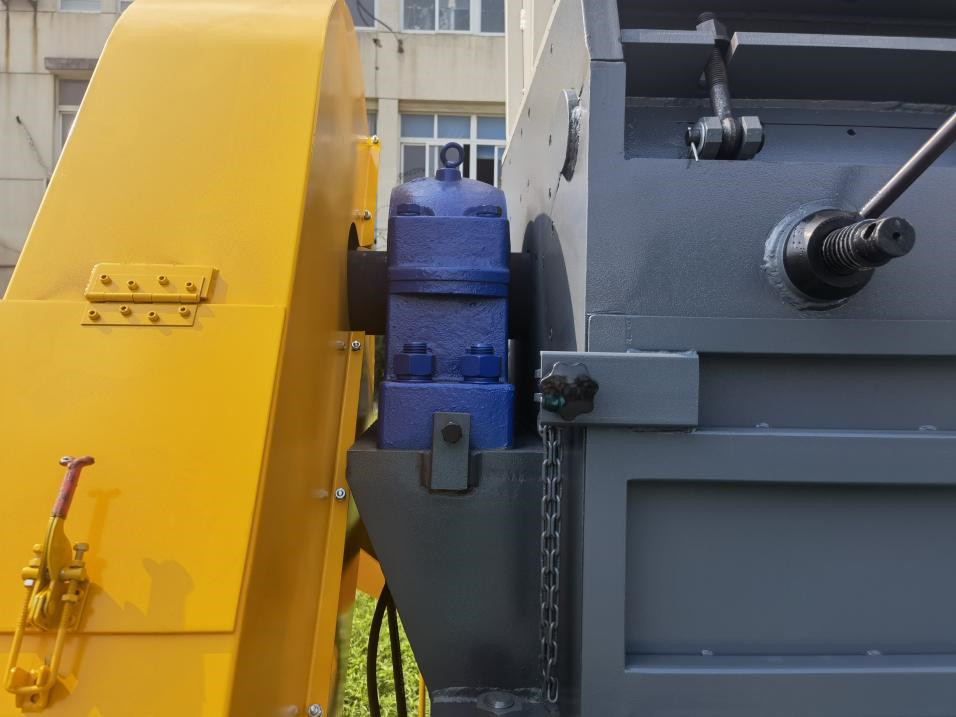 External bearing seat
>> Effectively avoid the casing of the crushing of material into the bearing, improve the bearing life
>> Suitable for wet and dry crushing.
Crusher open
>>Adopt Hydraulic open.
Hydraulic tipping device can efficiently, safely and quickly improve the blade sharpening work;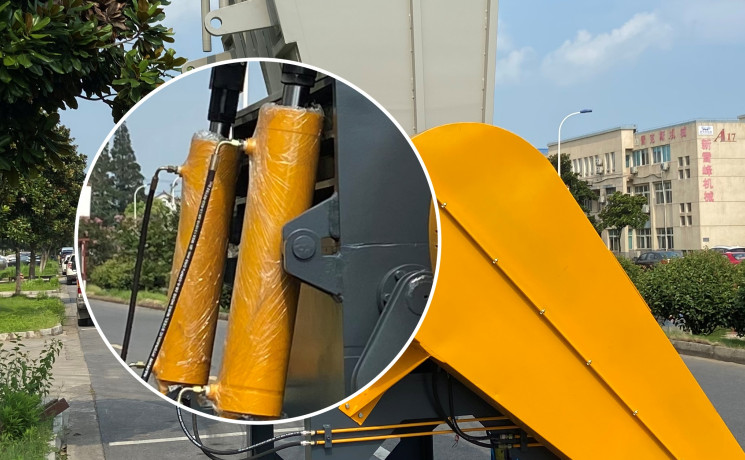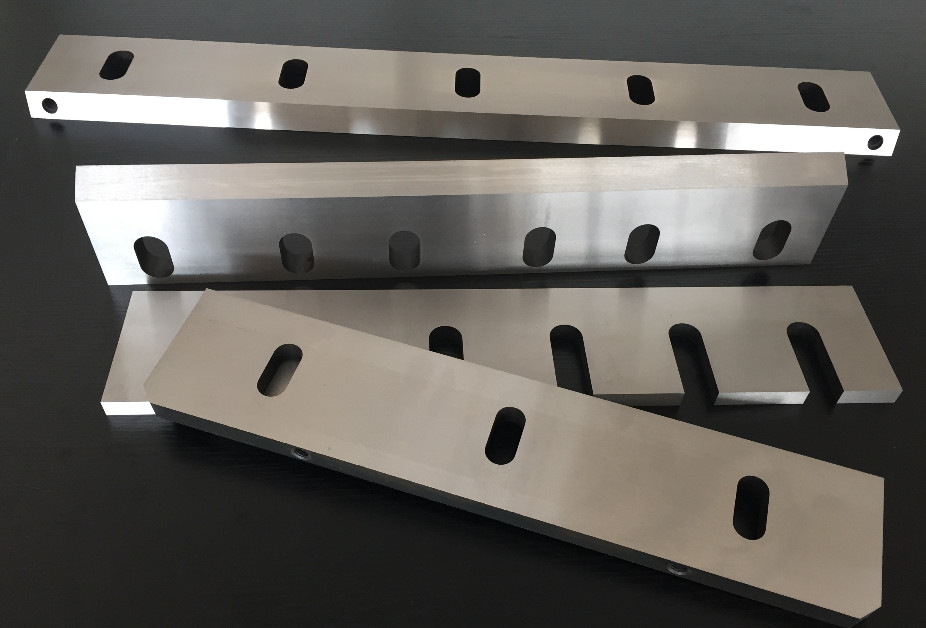 Crusher Blades
>> Blades material can be 9CrSi, SKD-11, D2 or customized
>>Special blade making processing to improve the blades working time
Sieve Screen
>>Welded strip screen makes the materials with high sediment content such as broken mulch film and agricultural film more wear-resistant;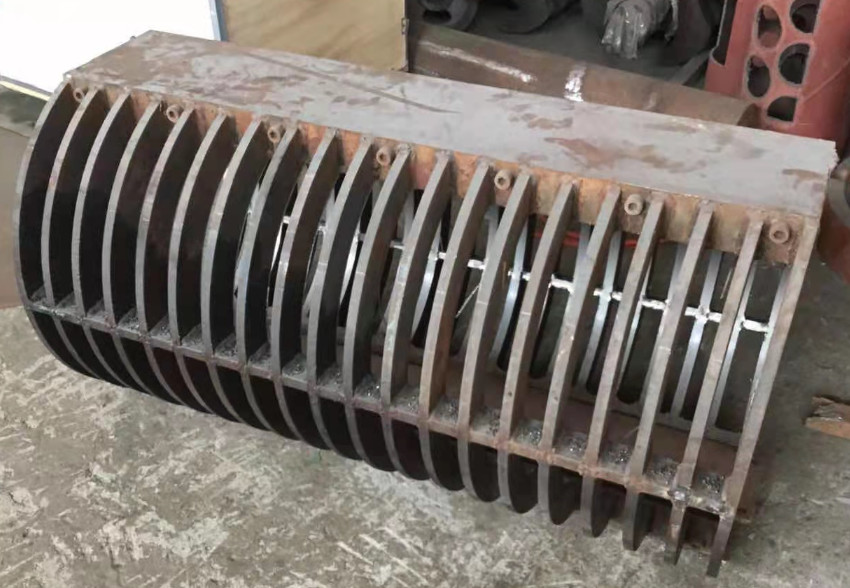 Machine Technical Parameter
| | | | | |
| --- | --- | --- | --- | --- |
| ITEM | UNIT | 600 | 900 | 1200 |
| Rotor Diameter | mm | φ450 | φ550 | φ550 |
| Rotor Knives | pcs | 8 | 9 | 8 |
| Stator Knives | row | 2 | 4 | 4 |
| Motor Power | kw | 30 | 45 | 90 |
| Capacity | kg/h | 300 | 500 | 1000 |
Application Samples shown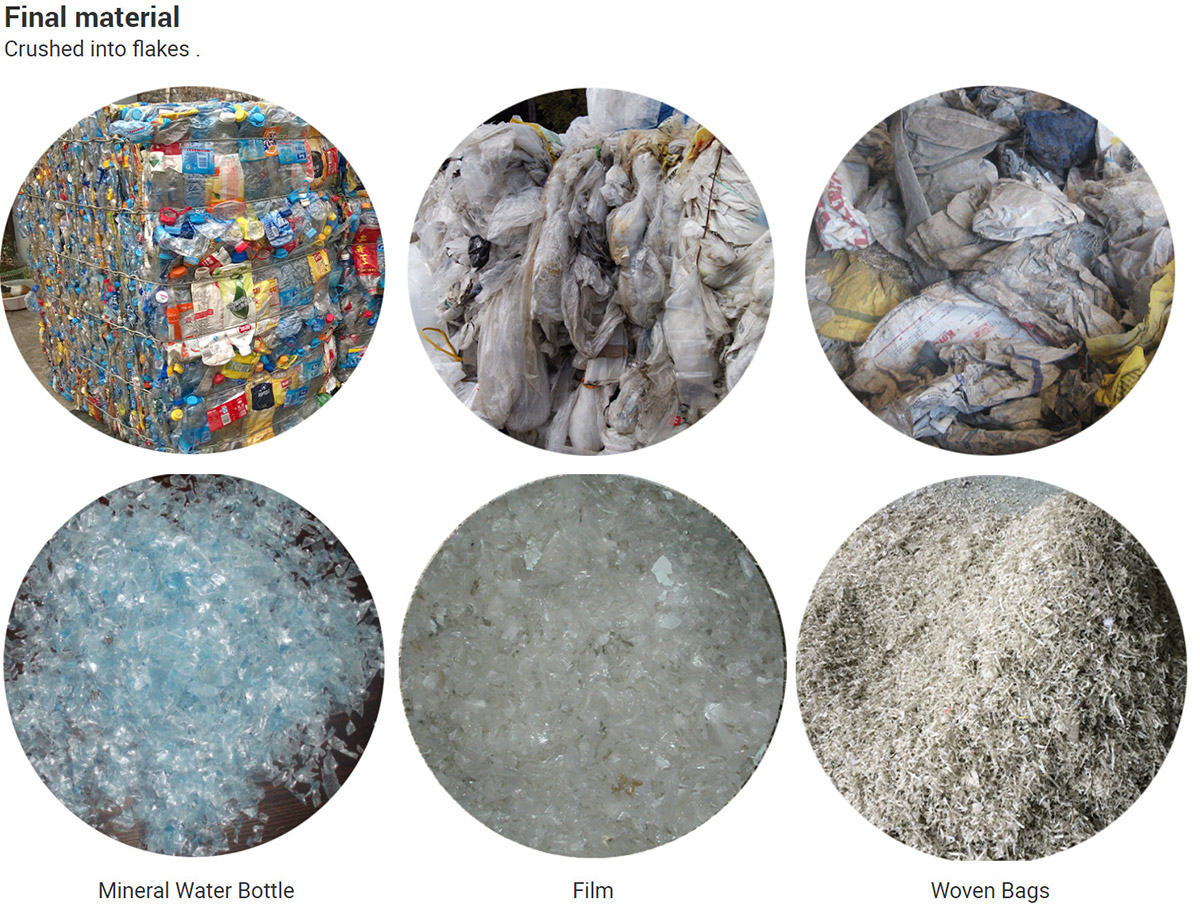 MACHINE FEATURES>>
>>Anti-wear machine housing
>>"V" type rotor configuration for films
>>Suitable for wet and dry granulation.
>>Heavy duty bearings
>>Oversized external bearing housings
>>Knives are externally adjustable
>>Robust welded steel construction
>>Wide choice of rotor variations
>>Electrical hydraulic control to open housing
>>Electrical hydraulic control to open screen cradle
>>Replaceable wear plates
>>Amp meter control
OPTIONS>>
>> Extra flywheel
>> Double infeed hopper roller feeder
>> Blade material 9CrSi, SKD-11, D2 or customized
>> Mounted screw feeder in hopper
>> Metal detector
>> Increased motor driven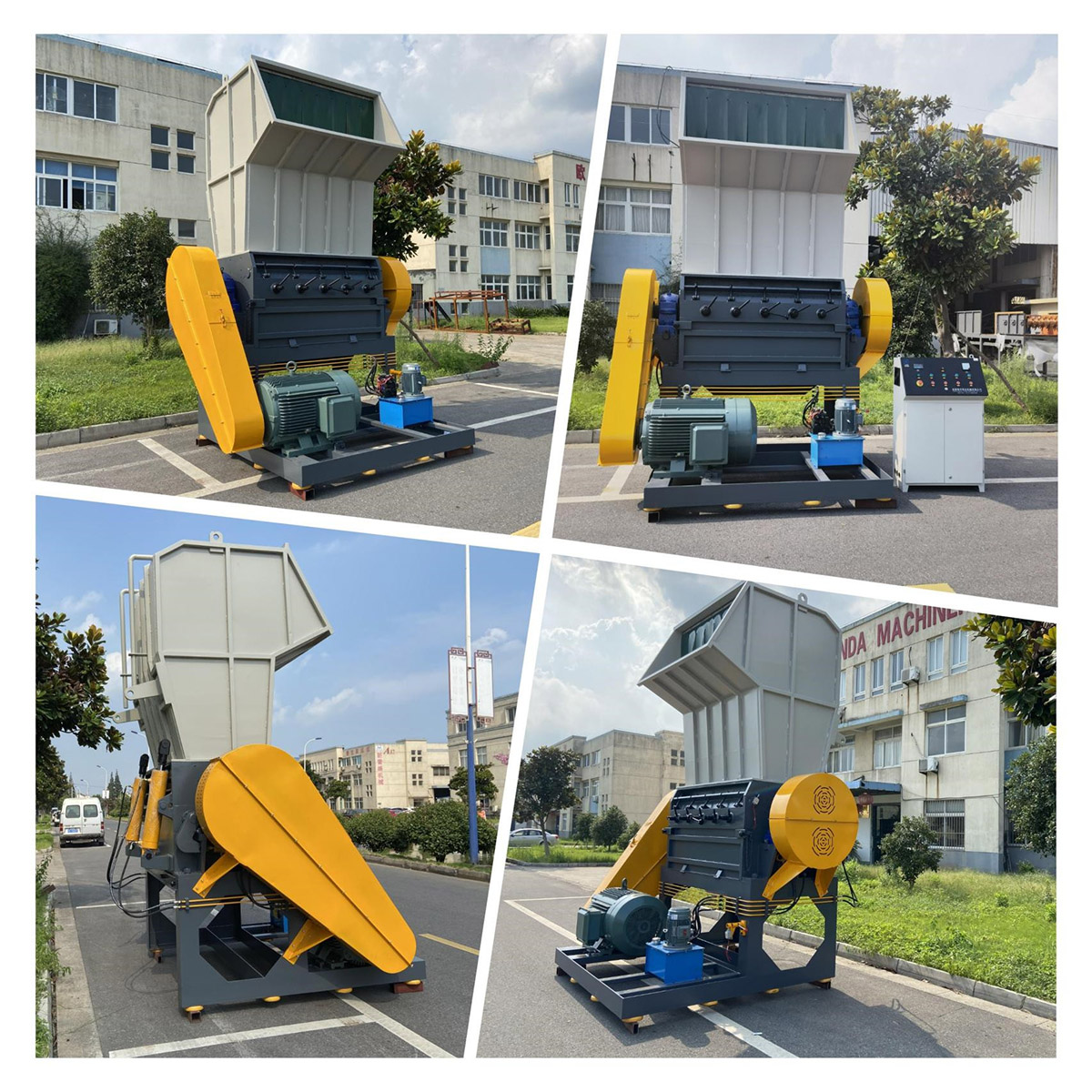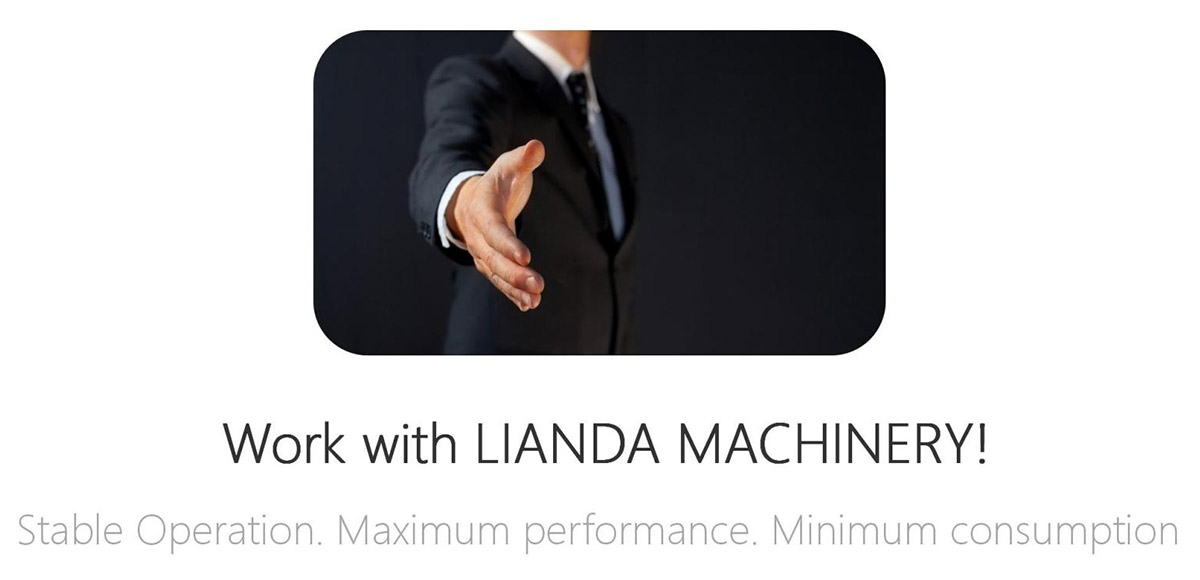 ---
Previous:
Plastic Bottle Crusher/PET Bottle Crusher/Plastic Crusher/ Plastic grinder/Plastic shredder, Plastic water bottle crusher
---