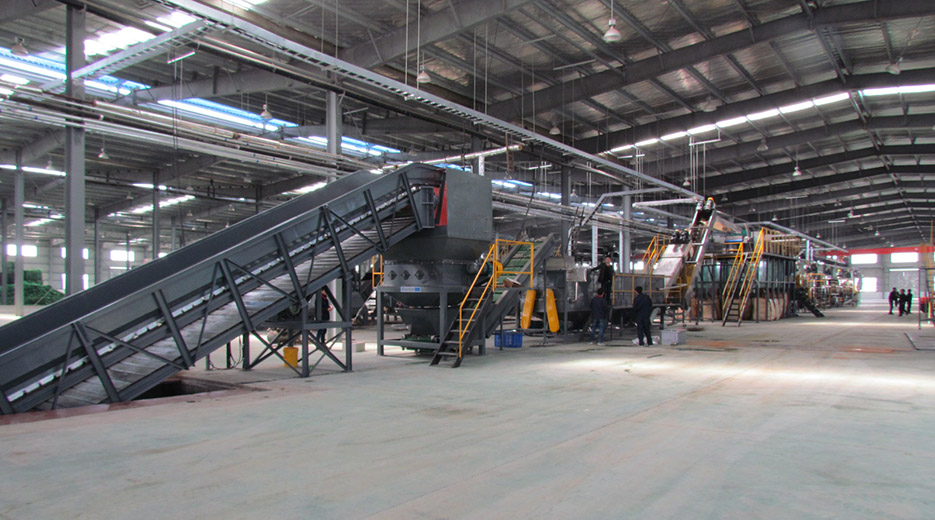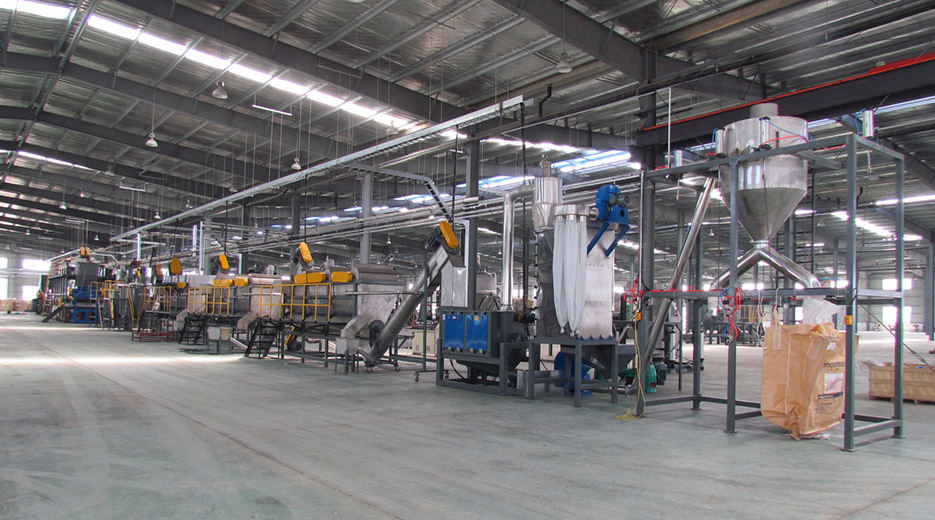 Export to Ukraine:
The whole processing: Bale opener--- Label removing---Sorting--- Cutting---High speed friction washer---Hot Washing with detergent --- Drying. Get the cleaned flake and sell to Fiber factory for make staple fiber
>>Capacity: 3000kg/h
>>For recycling PET water bottle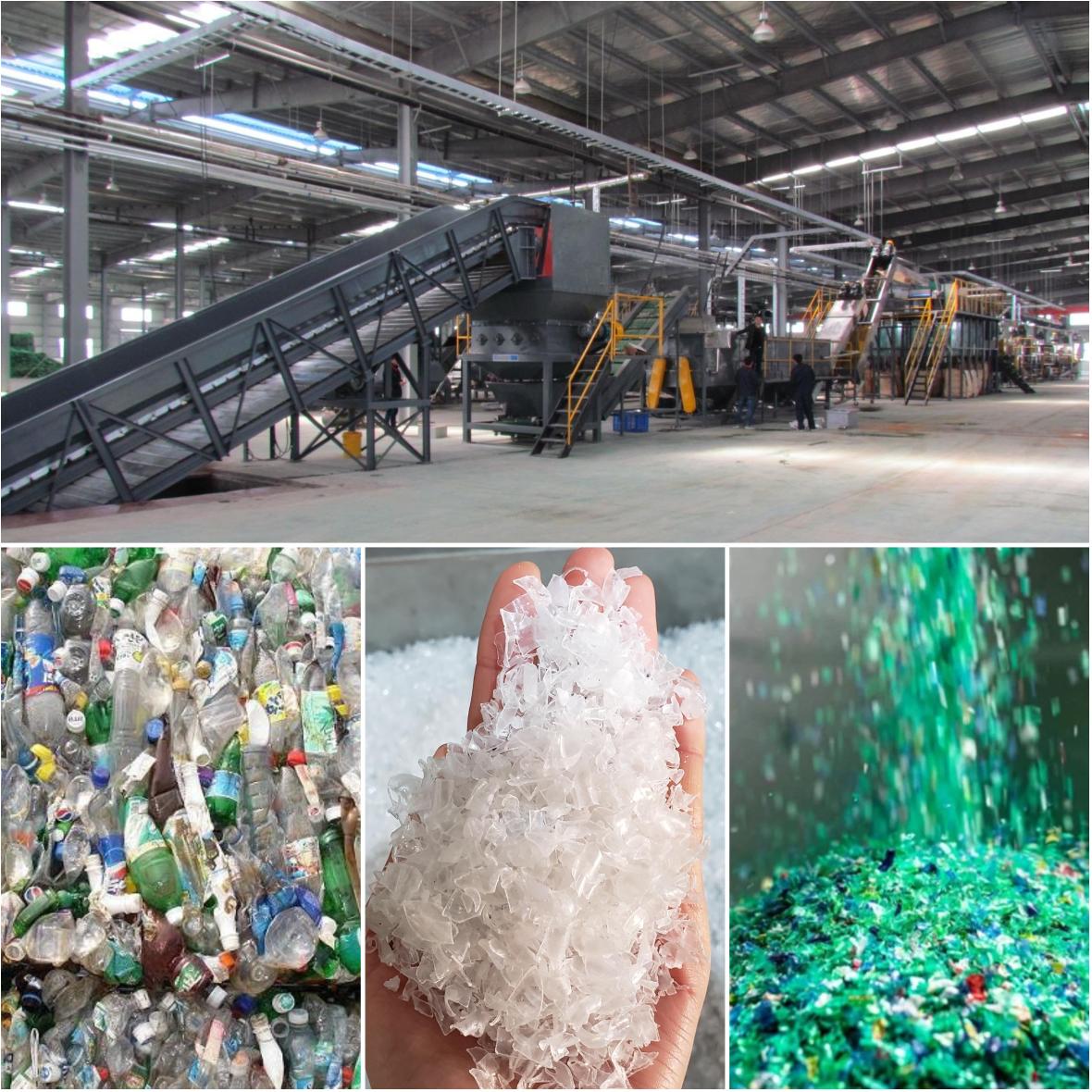 Advantage:
1• Labor saving. The bale opening and feeding system we provide will equally feed the material.
2• You can use the manually sorting system to selecting out different color bottles and non-PET material
(we also supply automatic bottle sorting system,but the cost higher)
3• The Line With Automatic Metal detector which used to take out any kind of metal from the PET bottles
4• Crusher Grinder machine with water crushing ,Use D-2 blade by USA Standard
5• Hot washing tank with electric heating water or by steam boiler system
6• High speed friction washing dewatering machine and drying system will insure the final PET flakes moisture <1%
7• by Zig zag dust separator machine,it will remove the final labels from the flakes to guarantee the PVC content.
8.The line with automatic bottle color,material sorting,insure the pet flakes purify
9.By Automatic scale weight system,easy for worker precision packaging and weight
---
Post time: Nov-29-2021